South West Drum & Bass Awards 2011
[FREE EP when FACEBOOK page gets to 1k LIKES]

It is with great pride that we can say that two of our Roster, MARKIE B & KRAUSEY and our very own club night RUBBADUBDUB have been nominated for Awards at this years South West Drum & Bass Awards.

MARKIE B was nominated for Best South West Drum & Bass DJ, narrowly missing out on the accolade to Re-Defeat from Newquay. Others in the running were Mr Nice, Maxxi P & Skint.

KRAUSEY was nominated for Best South West Dubstep Producer, for which he beat fellow nominees First Aid, Pulsar, Jello & Grudge to take the Award! He was also nominated for Best South West Dubstep DJ for the second time in a row (last year with LA LUKA). Grudge took the Award for Best South West Dubstep DJ, just beating KRAUSEY, Darko, (Plymouth) & Lewah (Exeter).

Not content with being nominated at the 2010 Awards, also in the running for an Award was Savage Promotions (our Events departments) very own club night, RUBBADUBDUB, for Best South West Regular Dubstep night. Although RUBBADUBDUB didn't take the Award this year, we'll have to try harder next year!

Other winners in the South West Classes were:

(Drum & Bass)
Best Newcomer: Kafkas
Best SW MC: Johnny G
Best Regular Night: Rinseout
Best SW Event: Boardmasters

(Breaks)
Best SW DJ: Ben & Lex
Best SW Producer: Freerange DJ's
Best Regular night: Beatz & Bobz
Outstanding Contribution: Ben & Lex

(Dubstep)
Best SW MC: J-Man
Outstanding Contribution: Darko

To view the full Awards Winners & Nominees see here.

Having been unable to attend the Awards Night/Ceremony, KRAUSEY recently recieved his Award. It now has pride of place in his Studio.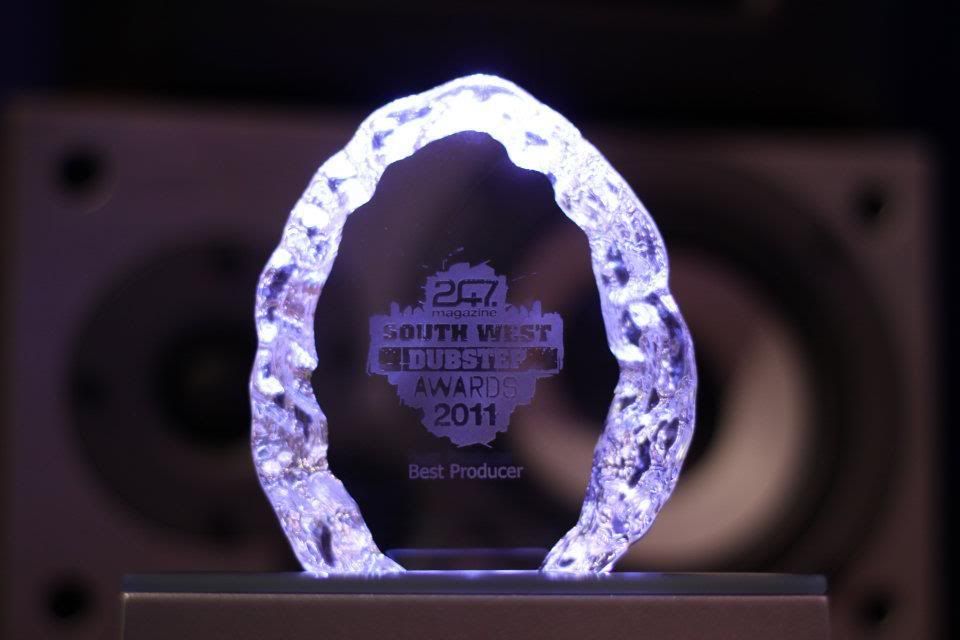 Congratulations to all the Nominees and remember.....Stay Savage!!